Whether you're a teenager, an average middle-aged man or an old grandpa, we all have a favorite non-live-action (animation) movie that never gets old no matter how many times we watch it. Becuase animation isn't just a genre, it's a medium with which you can tell any number of stories in any number of ways.
So we're counting down our picks for the 10 greatest animated movies of all time that have pushed the boundaries of what drawn lines and computerized pixels could accomplish for filmgoers.
10. Coco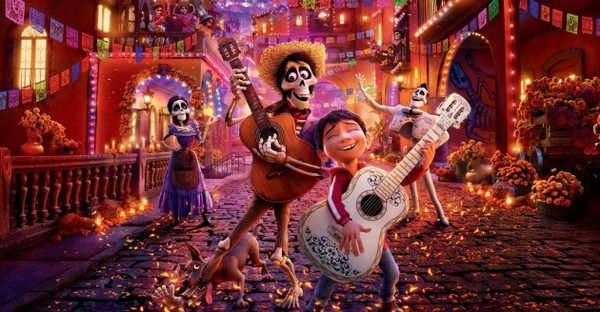 Running time: 109 minutes
IMDb: 8.5/10
Rotten Tomatoes: 97%
Synopsis:
It's a story of young boy named Miguel who dreams of becoming an accomplished musician like his idol Ernesto de la Cruz. Despite his family's generations-old ban on music, Miguel embarks on an extraordinary journey to find his great-great-grandfather, a legendary singer.
9. Inside Out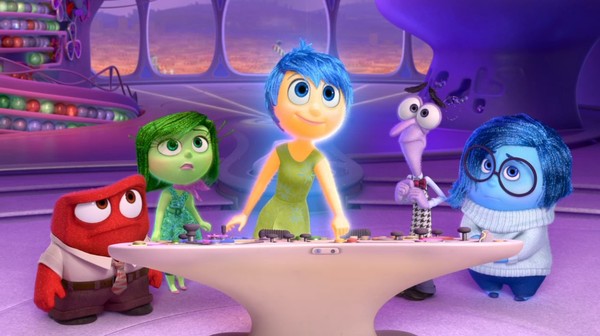 Running time: 95 minutes
IMDb: 8.2/10
Rotten Tomatoes: 98%
Synopsis:
Eleven-year-old Riley has moved to San Francisco, leaving behind her life in Minnesota. She and her five core emotions, Fear, Anger, Joy, Disgust, and Sadness, struggle to cope with her new life.
8. The Iron Giant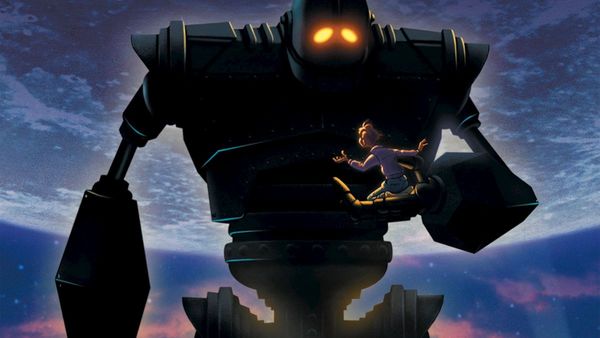 Running time: 120 minutes
IMDb: 8/10
Rotten Tomatoes: 96%
Synopsis:
A young boy befriends an innocent alien giant robot that came from outer space. A paranoid governmental agent, however, desires to obliterate the alien.
7. The Incredibles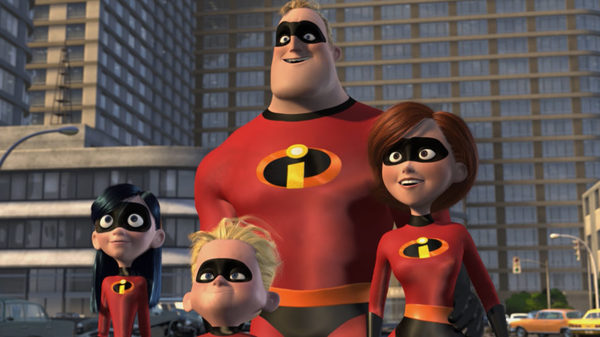 Running time: 116 minutes
IMDb: 8/10
Rotten Tomatoes: 97%
Synopsis:
Forced to adopt a civilian identity and stuck in a white-collar job. Itching to get back into action, Mr. Incredible gets his chance when a mysterious communication summons him to a remote island for a top secret assignment. He soon discovers that it will take a super family effort to rescue the world from total destruction.
6. Toy Story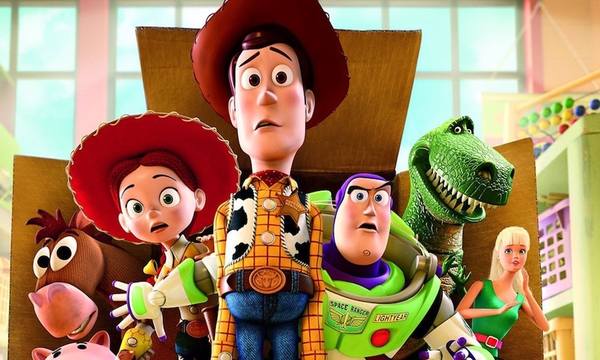 Running time: 81 minutes
IMDb: 8.3/10
Rotten Tomatoes: 100%
Synopsis:
Andy's favorite toy, Woody, is worried that after Andy receives his birthday gift, a new toy called Buzz Lightyear, his importance may get reduced. He thus hatches a plan to eliminate Buzz. Then both Woody and Buzz get lost. They must find a way to get back to Andy before he moves without them, but they will have to pass through a ruthless toy killer, Sid Phillips.
5. The Lion King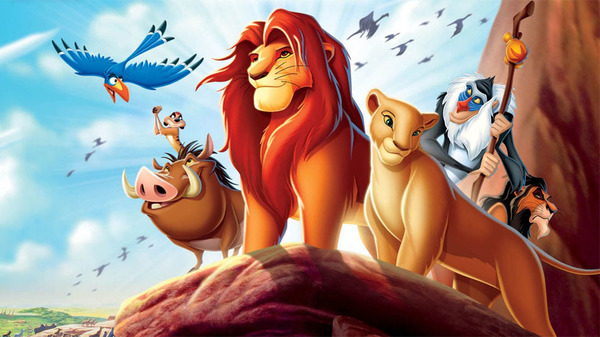 Running time: 89 minutes
IMDb: 8.5/10
Rotten Tomatoes: 93%
Synopsis:
A Lion cub crown prince is tricked by a treacherous uncle into thinking he caused his father's death and flees into exile in despair, only to learn in adulthood his identity and his responsibilities. While the uncle rules with an iron paw, the prince grows up beyond the Savannah, living by a philosophy: No worries for the rest of your days. But when his past comes to haunt him, the young prince must decide his fate: Will he remain an outcast or face his demons and become what he needs to be?
4. Kung Fu Panda
Running time: 95 minutes
IMDb: 7.6/10
Rotten Tomatoes: 87%
Synopsis:
The Dragon Warrior has to clash against the savage Tai Lung as China's fate hangs in the balance: However, the Dragon Warrior mantle is supposedly mistaken to be bestowed upon an obese panda who is a tyro in martial arts.
3. Ratatouille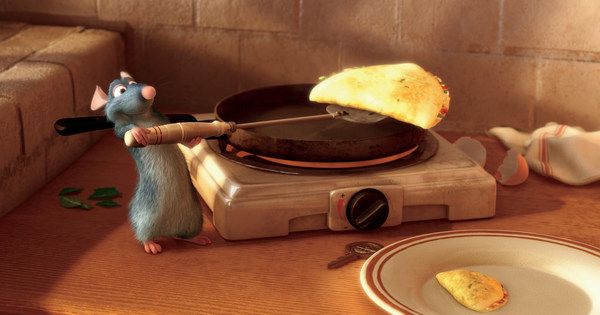 Running time: 111 minutes
IMDb: 8/10
Rotten Tomatoes: 96%
Synopsis:
Remy, a rat, aspires to become a renowned French chef. He doesn't realize that people despise rodents and will never enjoy a meal cooked by him. When fate places Remy in the sewers of Paris, he finds himself ideally situated beneath a restaurant made famous by his culinary hero, Auguste Gusteau. Despite the apparent dangers of being an unlikely - and certainly unwanted - visitor in the kitchen of a fine French restaurant, Remy's passion for cooking soon sets into motion a hilarious and exciting rat race that turns the culinary world of Paris upside down.
2. Wall-E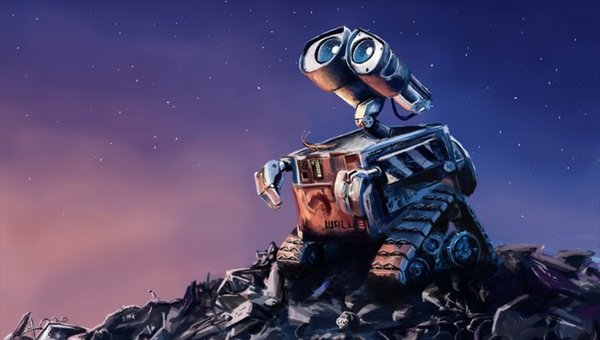 Running time: 98 minutes
IMDb: 8.4/10
Rotten Tomatoes: 96%
Synopsis:
A robot who is responsible for cleaning a waste-covered Earth meets another robot and falls in love with her. Together, they set out on a journey that will alter the fate of mankind.
1. Up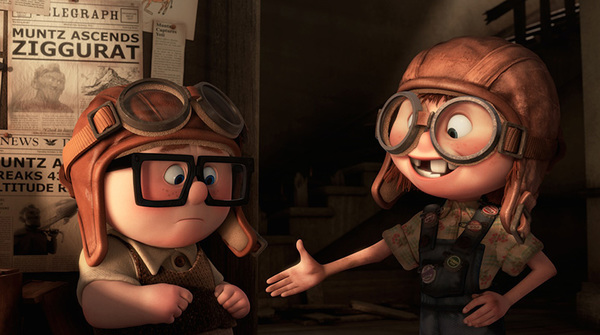 Running time: 96 minutes
IMDb: 8.3/10
Rotten Tomatoes: 98%
Synopsis:
Carl, an old widower, goes off on an adventure in his flying house in search of Paradise Falls, his wife's dream destination. About 64 years later he gets to begin his journey along with a Boy Scout named Russel by lifting his house with thousands of balloons. On their journey, they make many new friends including a talking dog and figure out that someone has evil plans. Carl soon realizes that this evildoer is his childhood idol. Will they be able to defeat him and find Paradise Falls?