Christopher Nolan is undoubtedly one of a very few number of directors who have the mastery to make pretty much whatever they want. From the brilliant mind-fuck movie like Inception to an epic space adventure in Interstellar, Nolan never disappoints his fans. Here are some of the Nolan movies from Best to Freaking Awesome.
10. Insomnia (2002)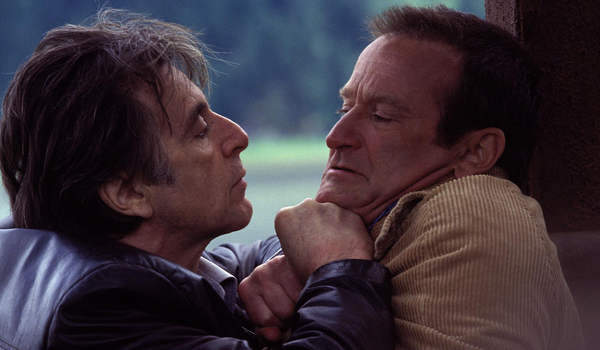 Starring: Al Pacino, Robin Williams
Running time: 1 hours 58 min
IMDB: 7.2/10
Rotten Tomatoes: 92%
Synopsis:
Insomnia is a Christopher Nolan film from the days before Christopher Nolan was Christopher Nolan. A detective (played by Al Pacino) suffers from Insomnia because he's missing a piece of the puzzle in solving in the murder of a teenage girl.
This movie may not have wow too many wow factors but its storyline and twist will surely leave you speechless. Plus it shows Robin Williams as an antagonist, which you don't see too often.
9. Following (1998)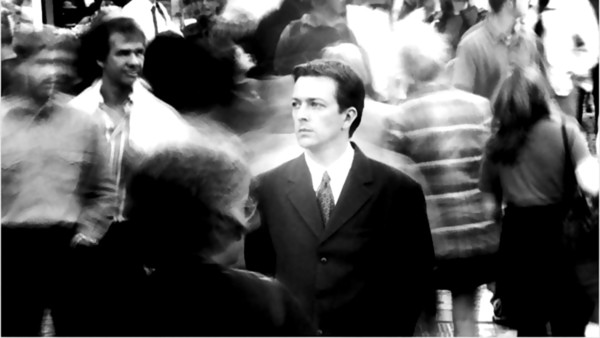 Starring: Jeremy Theobald, Lucy Russell
Running time: 1 hours 10 min
IMDB: 7.6/10
Rotten Tomatoes: 79%

Synopsis:
The Following was Christopher Nolan's debut film. It shows the story of a young writer (played by Jeremy Theobald) who follows random people for materials to write in his novels. This movie also follows a nonlinear narrative (Nolan's trademark) just like Memento. With a budget of just $6000, Nolan delivers a great suspenseful movie which will always be a footnote in his great directing career.
8. The Prestige (2006)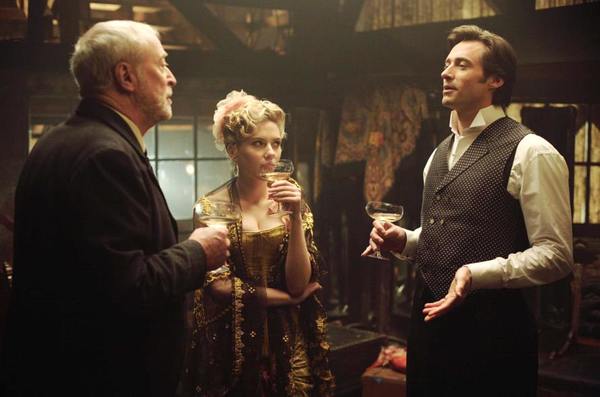 Starring: Hugh Jackman, Christian Bale, Scarlett Johansson
Running time: 2 hours 10 min
IMDB: 8.5/10
Rotten Tomatoes: 75%

Synopsis:
When Wolverine, Batman, Alfred and Black Widow come together in a movie, you know something great is bound to happen. The Prestige is a movie about two rival magicians in which both of them is seeking to top one another.
With so many great dialogues like "Now you're looking for the secret. But you won't find it because of course, you're not really looking. You don't really want to work it out. You want to be fooled" and "Are you Watching closely", The Prestige is definitely an experience to watch.
7. The Dark Knight Rises (2012)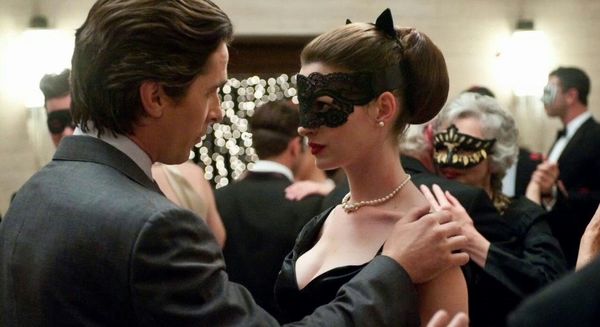 Starring: Christian Bale, Tom Hardy, Anne Hathaway
Running time: 2 hours 45 min
IMDB: 8.4/10
Rotten Tomatoes: 87%
Synopsis:
The last installment of Nolan's Batman Trilogy might not be as epic and memorable as The Dark Knight but it's still a great movie full of motivation and hope. As with the rest of the series, the film looks and sounds amazing.
The special effects are nearly faultless and the extended use of IMAX cameras really pays off. The story is very well told and there is enough of Nolan-kind twists. Tom Hardy delivers some powerful dialogue as Bane.
6. Batman Begins (2005)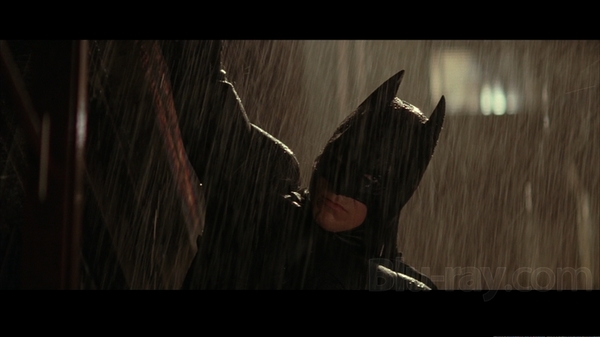 Starring: Christian Bale, Cillian Murphy, Katie Holmes
Running time: 2 hours 20 min
IMDB: 8.3/10
Rotten Tomatoes: 84%
Synopsis:
While we're on the subject of great dialogue, here's another masterpiece great movie filled with epic dialogues like "It's not who I am underneath... but what I do... that defines me." and "And why do we fall, Bruce? So we can learn to pick ourselves up".
Batman Begins is a movie that explores the tortured path that led Bruce Wayne from a parentless childhood to a friendless adult existence. The movie might not be realistic, but it sure acts as if it is.
5. Dunkirk (2017)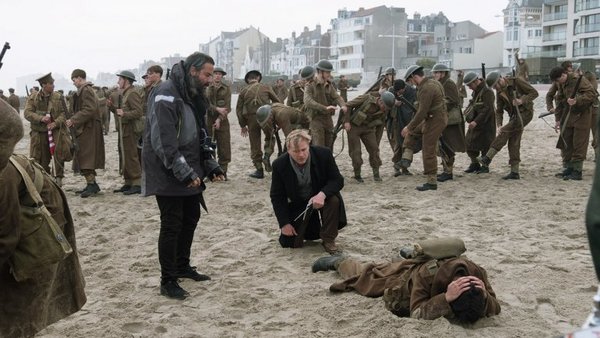 Starring: Harry Styles, Tom Hardy
Running time: 1 hours 46 min
IMDB: 8/10
Rotten Tomatoes: 92%
Synopsis:
With his latest movie Dunkirk, Christopher Nolan delivers an epic, stunning and immersive jaw-dropping experience that is definitely worth watching just because of it's out of this world cinematography.
Dunkirk opens as hundreds of thousands of British and Allied troops are surrounded by enemy forces. Trapped on the beach with their backs to the sea, they face an impossible situation as the enemy closes in. The story unfolds on land, sea, and air. Which shows the evacuation of British and France army during World War II.
4. Memento (2000)
Starring: Guy Pearce, Carrie‑Anne Moss
Running time: 1 hours 53 min
IMDB: 8.5/10
Rotten Tomatoes: 92%
Synopsis:
Based on the short story Memento Mori by Nolan's brother, Jonathan, the film's lead is Leonard Shelby (Guy Pearce), a former insurance investigator-driven to scour seedy Los Angeles bars, diners, and warehouses for the man that raped and murdered his wife.
Memento is an absorbing experience that will leave you speechless with its nonlinear complexity and mind-wrecking twists. It shows that great ideas and their creators don't need a lot of money to tell a great story... Wait did I write this before?
3. Inception (2010)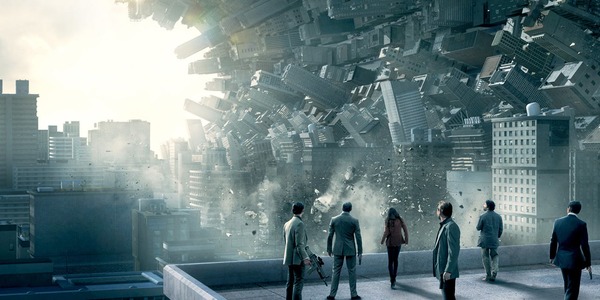 Starring: Leonardo DiCaprio, Tom Hardy, Ellen Page
Running time: 2 hours 28 min
IMDB: 8.8/10
Rotten Tomatoes: 86%
Synopsis:
Inception is a movie in which Christopher Nolan spent 10 years his writing its screenplay. If you thought Memento teased your mind, try watching Inception. It will leave you tormented and tortured with its mind play. And if you think you can actually understand this masterpiece in one go, you're asking for the moon.
2. The Dark Knight (2008)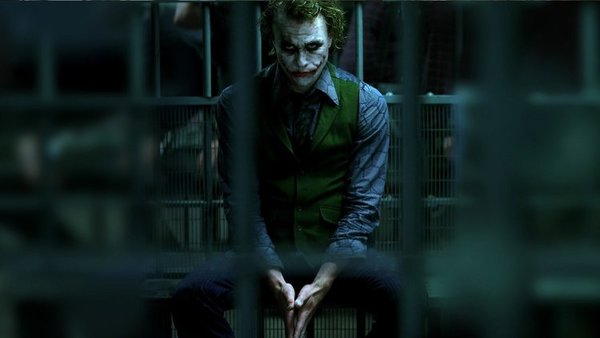 Starring: Christian Bale, Heath Ledger, Gary Oldman
Running time: 2 hours 32 min
IMDB: 9/10
Rotten Tomatoes: 94%
Synopsis:
Christopher Nolan's second movie in Batman trilogy "The Dark Knight" exceeds all your expectation and takes the superhero genre to a whole new level. From academy award winning performance from Heath Ledger to stunning visuals and a dark theme that's truly dark, The Dark Knight has everything. It's a movie that you can see over and over and still get amazed by it. Definitely a masterpiece from Christopher Nolan.
1. Interstellar (2014)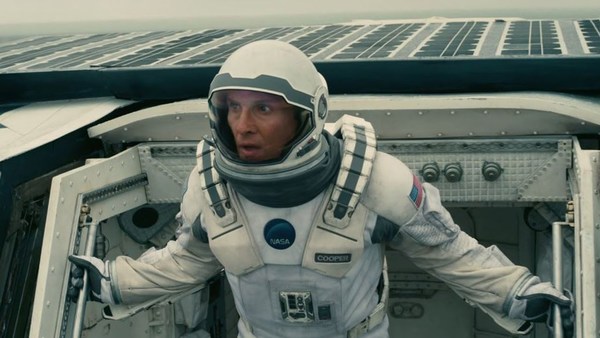 Starring: Matthew McConaughey, Anne Hathaway
Running time: 2 hours 49 min
IMDB: 8.6/10
Rotten Tomatoes: 71%
Synopsis:
There have been many reviewers and critics alike that have high praise for the film but say how it's not Christopher Nolan's best-directed film. But I disagree, I get that it's not everyone's cup of tea but for a Space lover like me this is a spectacle beyond imagination. From beyond imagination visual effects, to great acting from Matthew McConaughey to a storyline that will leave scratching your mind this is without a doubt a masterpiece.
It's a movie rated 9/10 by Neil deGrasse Tyson for being scientifically plausible, a movie that gets better everytime you watch it. Interstellar is really complex to understand unless you have a basic understanding of physics. So, 'Do Not Go Gentle Into That Good Night' and watch it again and again until you see the 'Morning Light'.