On 16th July 2018, Sunny Leone's biopic, Karenjit Kaur, was released to mixed responses countrywide. While a large part of the internet-using population applauded this bold tell-all narrative, the show also polarised religious outfits over supposed hurt sentiments the world over.
Several opposed the use of the word 'Kaur' (which happens to be her real name) in the title and many others questioned whether a pornstar deserves a show of her own, to begin with. All this amidst the massive success of a dubious and severely sanitised biopic of a celebrity who openly admitted to having slept with over 300 women.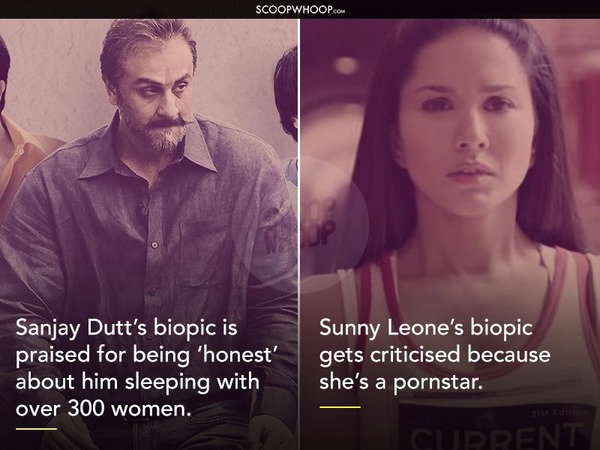 From an immigrant outcast in Canada to a social outcast in her community and finally to one of the most celebrated personalities in the world, Sunny's is a story that deserves to be told. Contrary to the drug-abusing and womanising Sanjay Dutt, and one who was born into privilege, Sunny was met with hardship and struggle and no one can take away her climb to success from her.
While it surely seems like we're winning in the battle of gender vs. society, we still have a long way to go. The entertainment business itself is rife with so many double standards pertaining to gender that there's little hope left for mere mortals to break through the shackles of discrimination at a macro or micro scale.
For instance, Priyanka Chopra and Nick Jonas' relationship created quite the stir especially due to their age difference. The same janta who fervently mocked the 'disparate' couple hailed Shahid Kapoor and Mira Rajput as couple of the year and the cutest thing to have ever happened in tinsel town.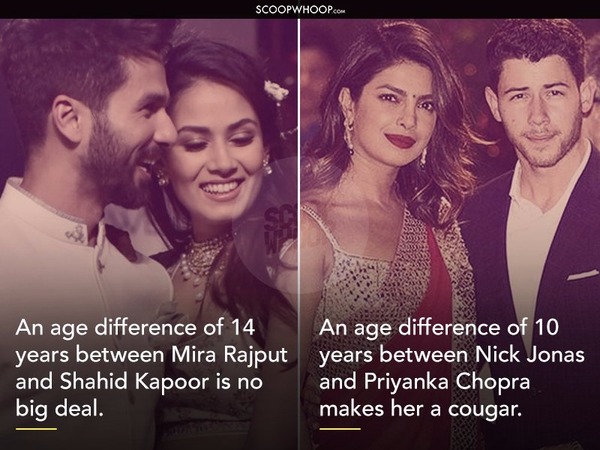 That's not all. Remember when an unsuspecting Anushka Sharma was troll bait for all those who were outraged about Virat Kohli's sub-par performance on the pitch? And remember how there was radio silence when Anushka's films were tanking at the box office? No reference to Virat having anything to do with it there.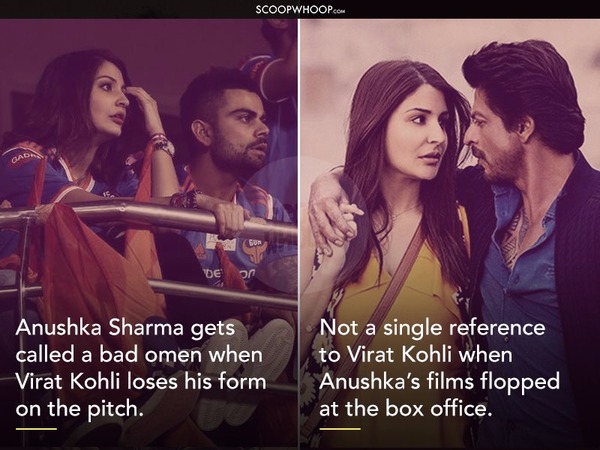 Sexism isn't about an instance or two. It is deep-rooted and engrained in our system and we've come to accept it as the norm.
Take stardom for instance. While an over 50-year-old Salman Khan is peak superstar, a far more talented, Madhuri Dixit (who is younger than Salman) has attempted and failed at making a comeback several times over. Her stardom has been reduced to playing a character actor or making casual appearances on the small screen.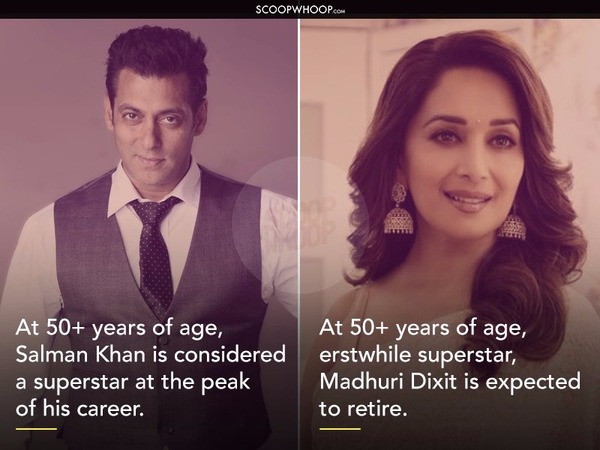 Even on the big screen while films with multiple male protagonists are a regular occurrence, one with multiple women in the lead is a rare phenomenon.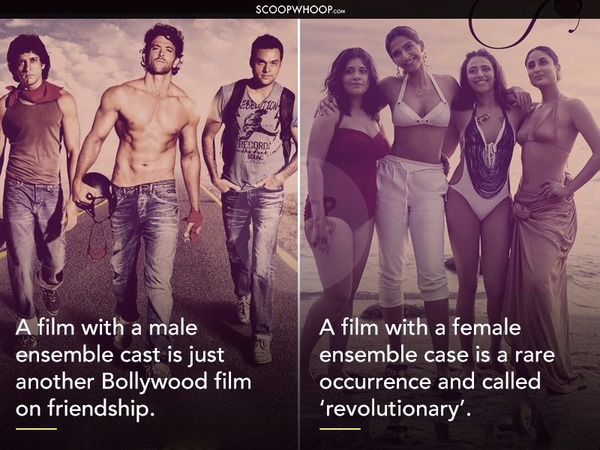 When it comes to society vs. gender, the battle lines are still drawn and the cavalry is still fighting the good fight to no avail.