It's no wonder London is one of the world's top tourist destinations, attracting 25 million visitors every year. Britain's capital city is the most visited city in Europe. From royal palaces to the museums, from Theatre to Tower Bridge, London has something for everyone. Here's the list for best places to visit in London:
1. British Museum (1753)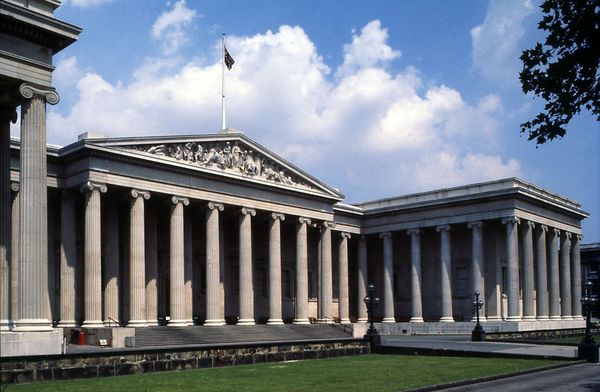 The British Museum, located in the Bloomsbury area of London, United Kingdom, is a public institution dedicated to human history, art and culture. Its permanent collection numbers some 8 million works, and is among the largest and most comprehensive in existence having been widely sourced during the era of the British Empire, and documenting the story of human culture from its beginnings to the present.
Many travelers say that it's the best museum in all of London. An added bonus is that it's free to visit.
For more: British Museum
2. National Gallery (1824)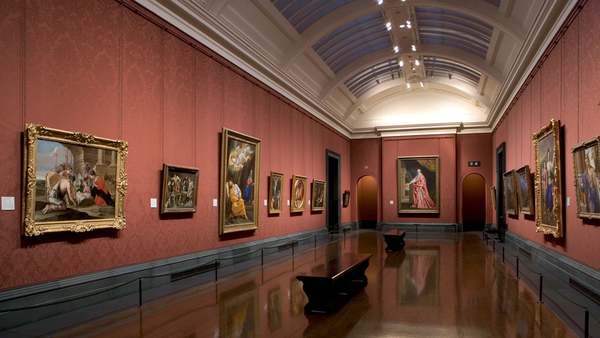 The National Gallery is an art museum in Trafalgar Square in the City of Westminster, in Central London. Founded in 1824, it houses a collection of over 2,300 paintings dating from the mid-13th century to 1900. London's National Gallery represents an almost complete survey of European painting from 1260 until 1920.
The Natural History Museum is open daily from 10 a.m. to 5:50 p.m. General admission is free, but some special exhibits do charge an entrance fee.
For more: National Gallery, London
3. Hyde Park & Kensington Gardens (1536)
Hyde Park is a Grade I-listed major park in Central London. The park is divided by the Serpentine and the Long Water. One of the park's highlights is the Serpentine, an 18th-century man-made lake popular for boating and swimming. Hyde Park is also where you'll find Speakers' Corner, a traditional forum for free speech (and heckling).
Kensington Gardens, once the private gardens of Kensington Palace and recreational stomping grounds for King Henry VIII, are among the Royal Parks of London. Visitors say the tranquil atmosphere of Kensington Gardens are unparalleled anywhere else in the city – and that they're beautiful no matter the weather.
For more: Royal Parks, London
4. Tower of London (1078)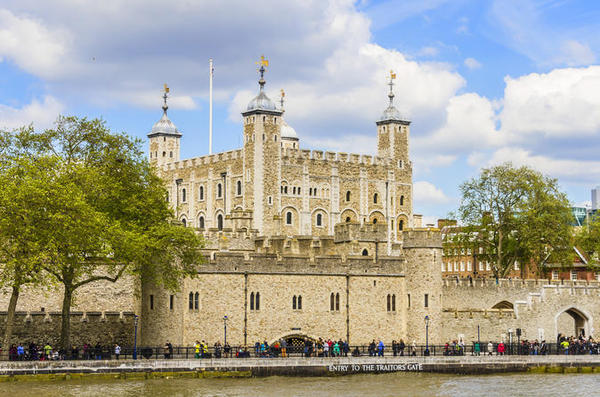 The Tower of London, officially Her Majesty's Royal Palace and Fortress of the Tower of London, is a historic castle located on the north bank of the River Thames in central London.
One of Britain's most iconic structures, this spectacular World Heritage Site offers hours of fascination for visitors curious about the country's rich history. The Tower of London is open Tuesday through Saturday from 9 a.m. to 5:30 p.m., and Sunday and Monday from 10 a.m. to 5:30 p.m. Other highlights include the famous Crown Jewels exhibition, the Royal Mint, and the exhibits about the executions that took place on the grounds.
For more: Tower Of London
5. V&A - Victoria and Albert Museum (1852)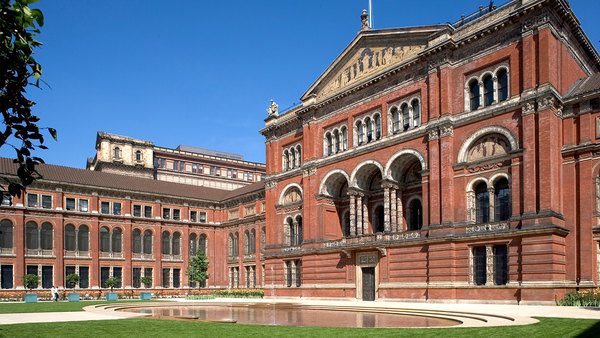 The Victoria and Albert Museum in London is the world's largest museum of decorative arts and design, housing a permanent collection of over 2.3 million objects. It was founded in 1852 and named after Queen Victoria and Prince Albert. V&A contains 145 galleries spanning some 5,000 years of art and related artifacts. Exhibits also include ceramics and glass, textiles and costumes, silver and jewelry, ironwork, sculpture and prints.
For more: Victoria and Albert Museum
6. Westminster Abbey (960)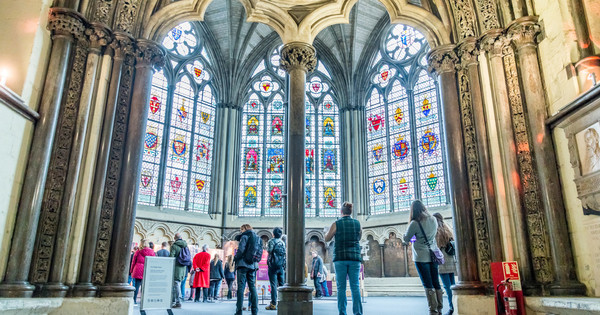 Westminster Abbey, formally titled the Collegiate Church of St Peter at Westminster, is a large, mainly Gothic abbey church in the City of Westminster, London, England, just to the west of the Palace of Westminster. It is one of the United Kingdom's most notable religious buildings and the traditional place of coronation and burial site for English and, later, British monarchs.
This is the final resting place of famed authors like Geoffrey Chaucer, Charles Dickens and Rudyard Kipling, among others. More recently, it's become famous as the preferred location for Royal Weddings.
For more: Westminster Abbey
7. Buckingham Palace (1703)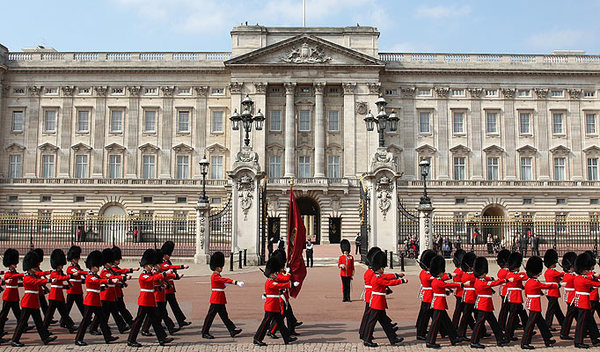 Originally known as Buckingham House, the building at the core of today's palace was a large townhouse built for the Duke of Buckingham in 1703 on a site that had been in private ownership for at least 150 years. It was acquired by King George III in 1761 as a private residence for Queen Charlotte and became known as The Queen's House.
Buckingham Palace, the London home of Queen Elizabeth II, is open for tour (except for the queen's private quarters) in the summers and select dates during the winter and spring.
For more: Buckingham Palace
8. Churchill War Rooms (1984)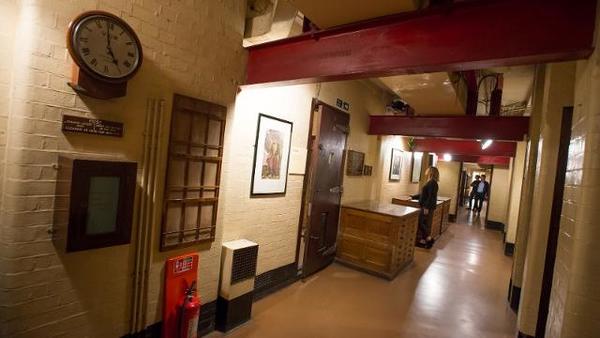 The Churchill War Rooms are the underground bunker that Prime Minister Winston Churchill and his war cabinet used to shelter from bomb raids and plot their steps during World War II. You can walk the labyrinth of rooms and corridors that stretch below Westminster that sheltered Winston Churchill and his war cabinet from the German bombing raids, and explore the Churchill museum to learn the story of his life and legacy.
The Churchill War Rooms are open daily from 9:30 a.m. to 6 p.m.
For more: Churchill War Rooms
9. Piccadilly Circus (1819)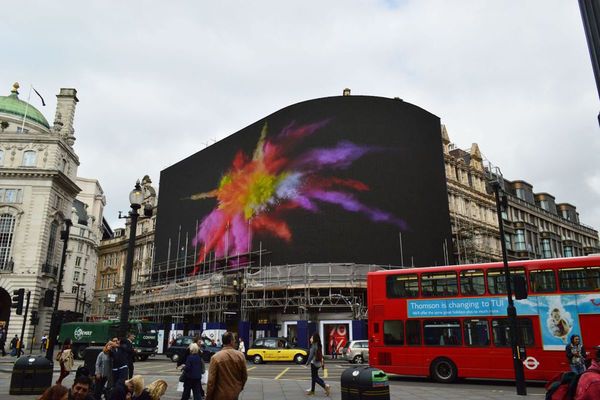 Piccadilly Circus is a road junction and public space of London's West End in the City of Westminster. It was built in 1819 to connect Regent Street with Piccadilly. In this context, a circus, from the Latin word meaning "circle", is a round open space at a street junction.
Piccadilly Circus marks the irregular intersection of several busy streets - Piccadilly, Regent, Haymarket, and Shaftesbury Avenue - and overlooking this somewhat untidy snarl of traffic stands London's best-known sculpture, the winged Eros delicately balanced on one foot, bow poised.
For more: Piccadilly Circus
10. The London Eye (2000)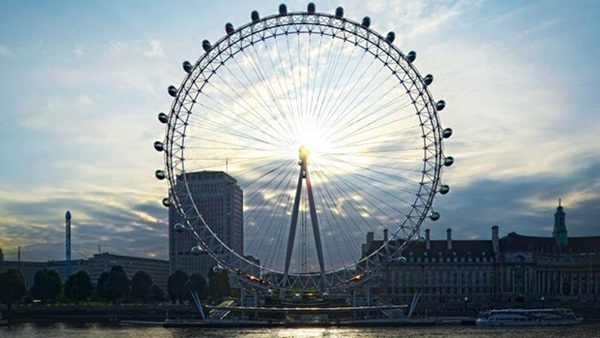 The London Eye, known for sponsorship reasons as the Coca-Cola London Eye, is a giant Ferris wheel on the South Bank of the River Thames in London meant to deliver great views – not a thrilling ride. The structure is 135 metres (443 ft.) tall and the wheel has a diameter of 120 metres (394 ft.). When it opened to the public in 2000 it was the world's tallest Ferris wheel. Its height was surpassed by the 525-foot (160 m) Star of Nanchang in 2006, the 165 metres (541 ft.) Singapore Flyer in 2008, and the 550-foot tall (167.6 m) High Roller (Las Vegas) in 2014.
For more: The London Eye