Just three days ago Kylie Jenner posted a picture on Instagram and the news flooded that she finally removed her lip fillers. Around 53.2K people commented and all social media news feeds were talking about her sudden change – her famous luscious lips.
Here is the picture she uploaded on Monday, 9 July 2018.
Well, this news was overshadowed by another hot topic when Forbes Magazine dropped their August Issue and guess who is on the front page.
Our very own young Kylie, she is issued as the youngest entrepreneur to reach a milestone of $900 Million within a short span of three freaking years.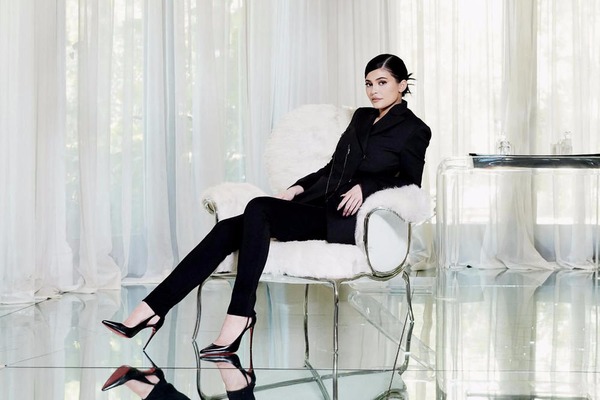 This is, of course, a big deal and this is how it all started.
Kylie is the youngest sibling among the famous Kardashian-Jenner line. She grew up right in front of all of us on the reality T.V show "Keeping Up with The Kardashians" which first aired on October 14, 2007, on the E! cable network. As I think most of us know, the show mainly focuses on the everyday life of Kim, Khloe, Kourtney Kardashian and their half-sisters Kendall and Kylie Jenner.
Though the family is highly emphasized as being "famous for being famous", the youngest Jenner made a mark that no one saw coming.
'King Kylie' as her fans best know her was very young when she found the love for makeup, she started using dark eyeshadows and lip glosses during her 6th grade. While mama Kris didn't seem to mind much, her dad Bruce (now known as Caitlyn) used to stop her from using it. But as they say, 'nothing can stop you from doing what you love if you really want it', Kylie launched her first 'Kylie Lip-Kit' in November 2015.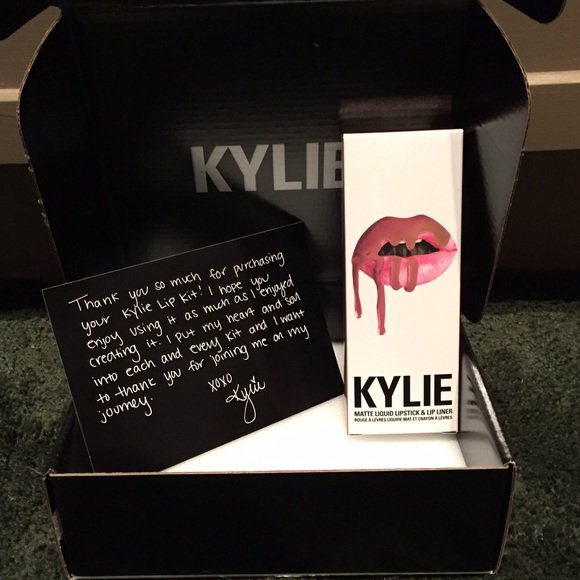 The Lip-Kits were such a big hit that they sold out within seconds.
Kylie responded on the success,
"I didn't even make it to my launch party. I like refreshed the page and in two seconds everything was gone and like I just remember me and all my glam people, my friends, we were like screaming."
From then on the Kylie Cosmetics was formed and it grew even bigger, she launched more products like eyeshadows, lip liners, concealers, lipsticks, etc. She even collaborated with all of her Kardashian sisters, her best friend Jordyn Woods and also with her mother for the Mother's Day special edition.
Kylie and Khloe trying their collaborated lip kits.
Kylie adds,"It was so fun creating something authentic and organic with Kim".
And now after 3 years of running her own company, Kylie is the richest among all her siblings worthing $900 Million and gained herself a smacking front page on Forbes Magazine of the August issue, 2018.
On Wednesday, 11 July 2018, Forbes Magazine revealed their August issue focussing on 'America's Women Billionaires' and here we can see the 20-year-old on the cover. In the article, it is written that Miss Jenner is worth $900 million. She will eventually cross the 1 billion mark within no time and will be the youngest to hit the mark. She will set a new record by breaking Facebook's Mark Zuckerberg record.
Forbes Magazine breaks down her annual income and overall financial status.
Her first LipKit sold over $630 million, and around $330 million estimated in 2017 for the same. Then the company added more products like eyeshadow and concealers. After all this growth, Forbes deducted their standard 20% discount and even then Kylie is worth nearly $800 million which she owns all to herself.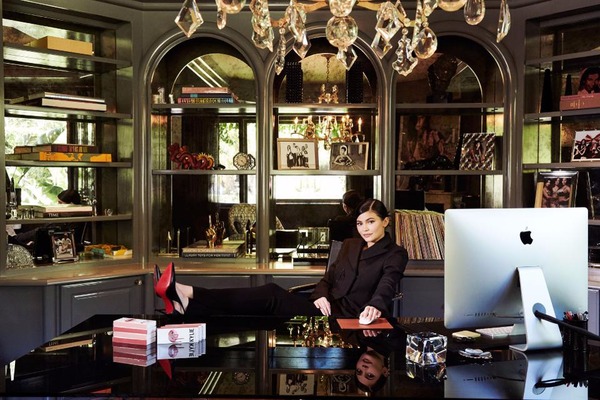 She also earns millions from the TV show, other endorsements like Puma shoes and PacSun clothing which she shares with her sister Kendall Jenner. Another $60 million after tax-dividends have resorted which makes her worth $900 million altogether.
She will be launching her brand new products, the summer collection on July Friday the 13th 2018, which are packed in bright colors and, oh my, they are definitely eye-catching.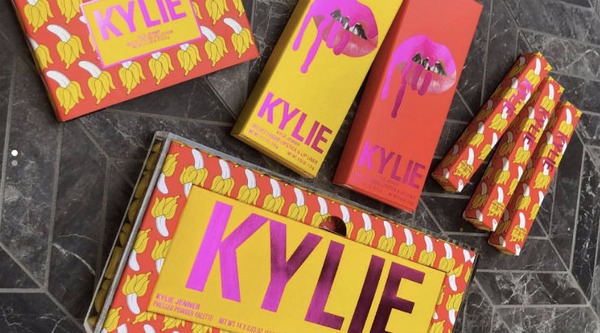 She also had some saucy photoshoot for the new collection and they are hot!
I guess Orange really is the new Black in Kylie Cosmetics' world.
Kylie will soon turn 21 on August 10 and this time it will be a big one to celebrate.
With her daughter Stormi along her side, there is no turning back for Kylie. She is an inspiration to all the young women around the world and, yes, her entrepreneur skills are one to look out for. This young woman is yet to achieve more, this is not the end just yet!